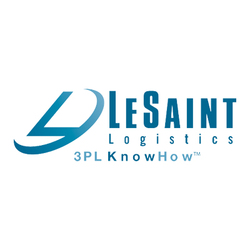 Warehouse / Customer Service Representative
Sorry, this job has expired.
Romeoville, IL
Looking for a position where you can capitalize on your people's skills and ability to multitask while providing excellent customer service. LeSaint Logistics has a great opportunity for you to establish a long-term rewarding career.

Our Warehouse/Customer Service Representatives carries out all customer service activities such as responding to inquiries, processing orders, and handling complaints, in a prompt, courteous, and effective manner.

The successful candidate will:
· Process and input all customer orders inbound and outbound
· Run stock reports to check for product availability
· Generate all related paperwork and necessary information required for customer work orders, checking all orders for special requests, and posting inventory records
· Coordinate special, last minute shipping requests with the operations and transportation departments, expediting any order as necessary
· Trace orders as required and notify customers of any activity concerning their merchandise
· Follow up with other departments to ensure that service standards are being met
· Generate accurate and timely billing and subsequent invoicing
· Maintain damage and (over, short & damaged) records and back-order logs
· Handle returned merchandise in an efficient manner and assure proper credit is given to the customer
· Maintain accurate inventory records investigate and resolve inventory discrepancies
· Oversee all paperwork associated with orders and maintain the corresponding files
· Filing
· Maintain a current and accurate Process and procedure requirements log for each account
· Answer phone calls and operate various types of office machines and computers necessary to perform duties
· Maintain a good working relationship with customers by responding to all inquiries and complaints concerning work-orders, invoices, shipments, inventory counts, etc., in a courteous and efficient manner

QUALITY EMPLOYEES ARE THE KEY TO OUR SUCCESS! Since the creation of LeSaint Logistics, our commitment to a positive workplace extends beyond our facility walls. As a result, LeSaint Logistics offers a comprehensive group insurance program, competitive compensation, a commitment to a safe work environment, open and honest communication and ongoing training of our employees.

Headquartered in Romeoville, Illinois (near Chicago), LeSaint Logistics is a Top 100 third-party logistics (3PL) provider, developing customized, knowledge based, integrated supply chain solutions for customers from a wide range of industries. With more than 25 facilities across the United States, LeSaint Logistics offers comprehensive logistics services, from warehousing, transportation and fulfillment to inventory management, dedicated contract carriage, hazardous materials management and value-added services. LeSaint Logistics clients are supported by the company's TechKnow suite of real-time reporting and management tools to provide complete accountability and visibility of logistics processes.

18563